Wise Wolves
Spirituality
Spirituality is a broad concept with room for many perspectives. In general, it includes a sense of connection to something bigger than ourselves, and it typically involves a search for meaning in life. As such, it is a universal human experience—something that touches us all. People may describe a spiritual experience as sacred or transcendent or simply a deep sense of aliveness and interconnectedness.
Weekly plans
Week 1
Week 3
Week 4
Week 5
Week 6
Science
History
Knowledge organisers
Knowledge organiser
Topic
Weekly timetables
Week 2
Week 6
Autumn 1 medium term plan
Knowledge organiser
Weekly timetables
This week's certificates
16th November 2020
Star – Merryn Macdonnell for being an all round superstar and making great progress- particularly in her maths work.
Mathematician – Anna Jenkinson for displaying excellent problem solving skills and having the most wonderfully presented maths book.
Writer – Lizzie Kilham for making huge improvements in her handwriting since September and showing creative ideas for her Varjak Paw writing.
This week's timetable
Class-3-Timetable-2020-21-week-beginning-16th-NovemberDownload
This week's spellings
Spelling_Rule_2_-_The__sound_spelt_y_elsewhere_than_at_the_end_of_words_e.g._gym_myth…_etc.-1Download
We are learning about fractions this term. Parent workbook attached below.
Y6-HL-Autumn-Block-3-Fractions-A-2020Download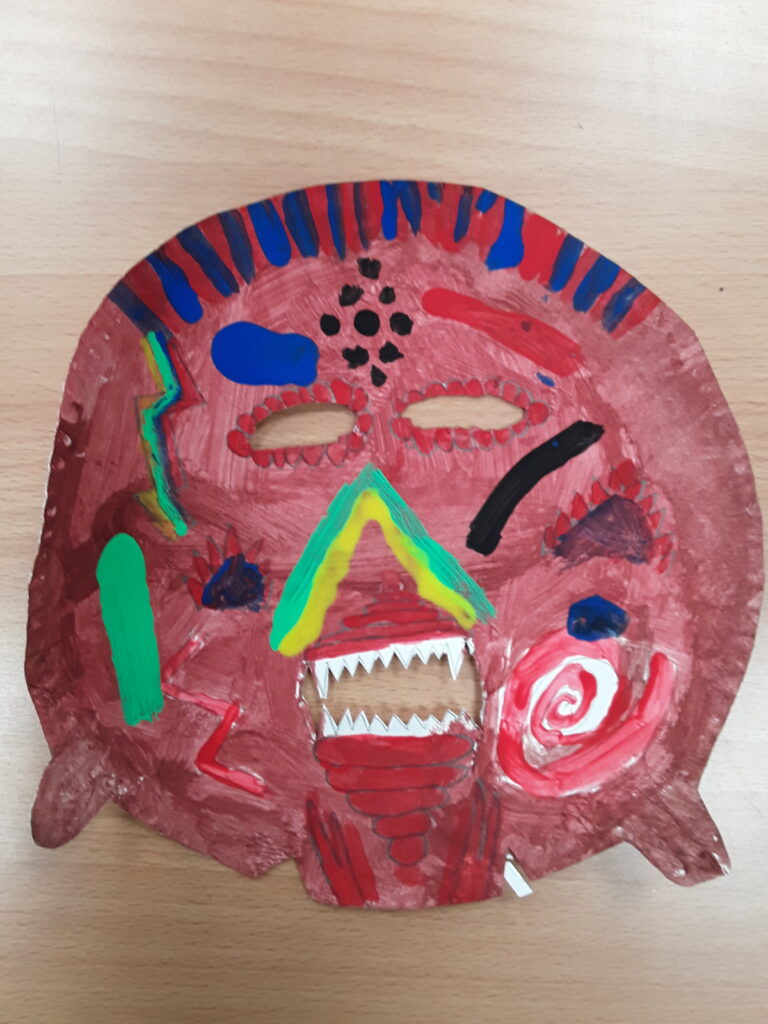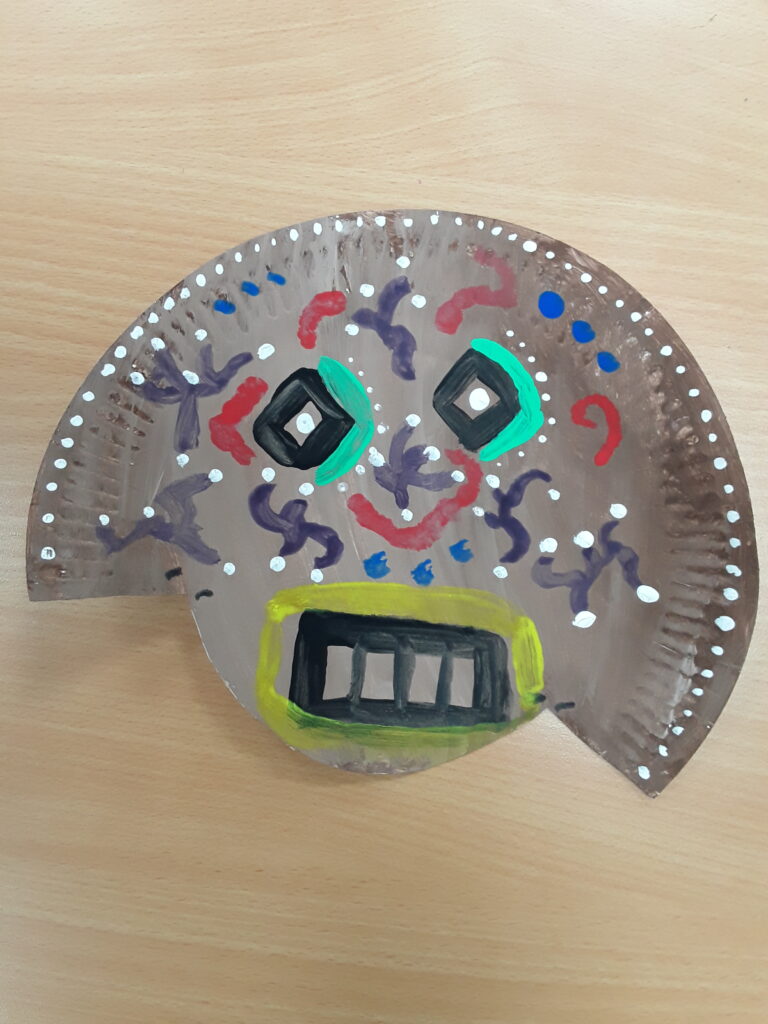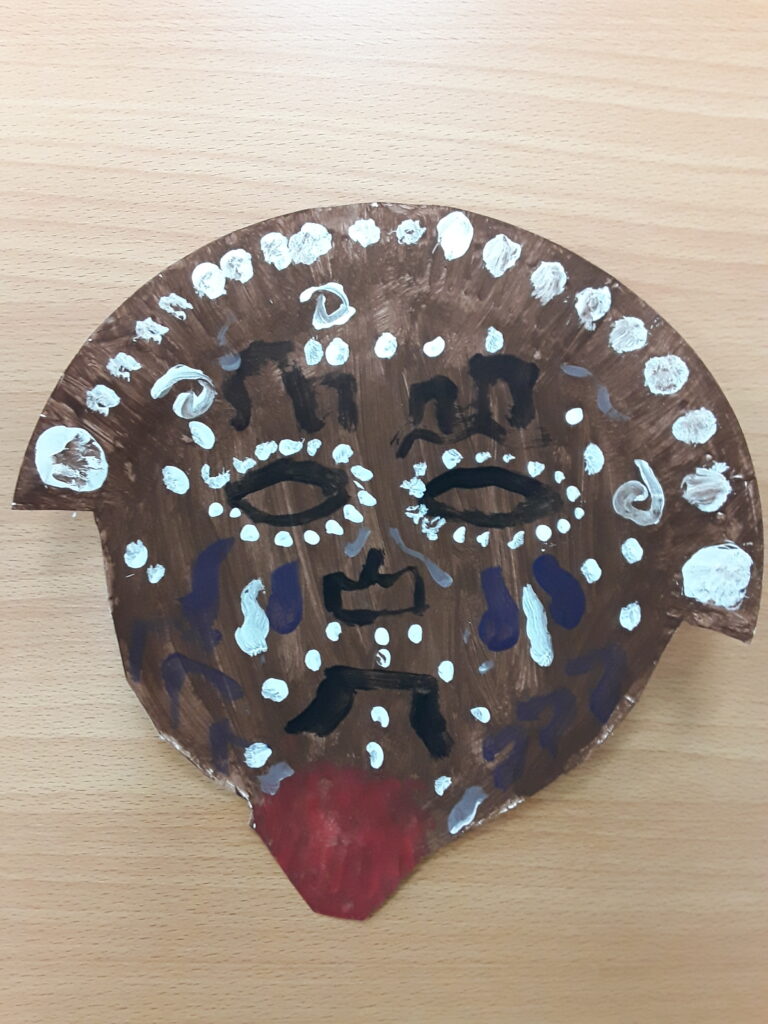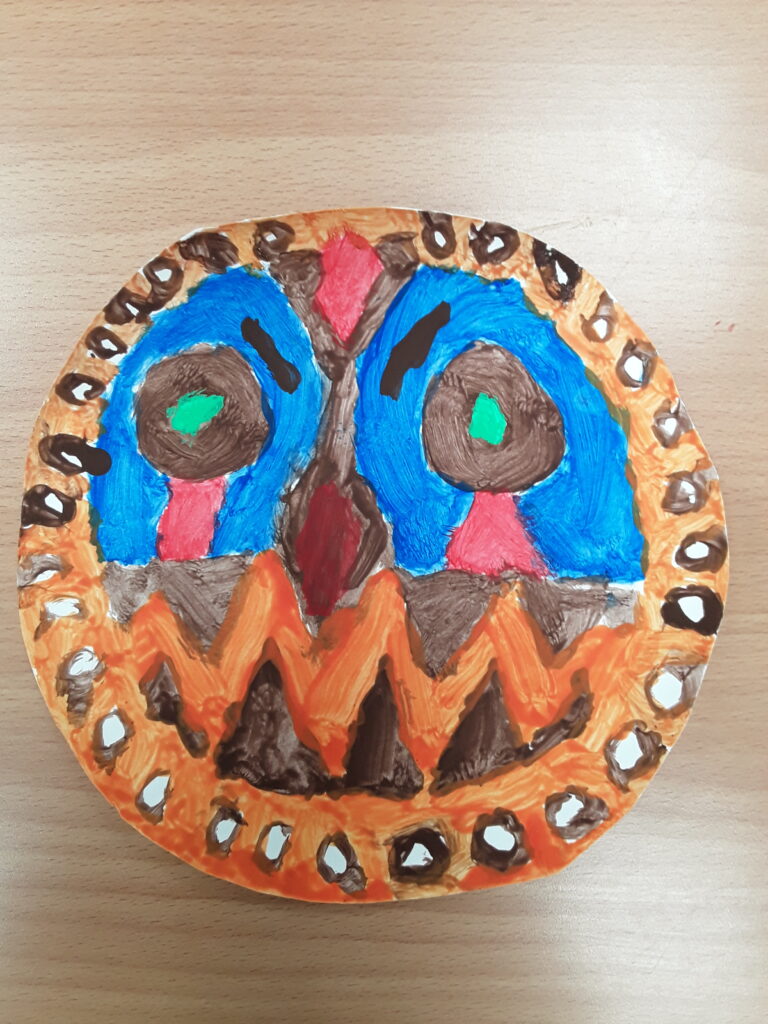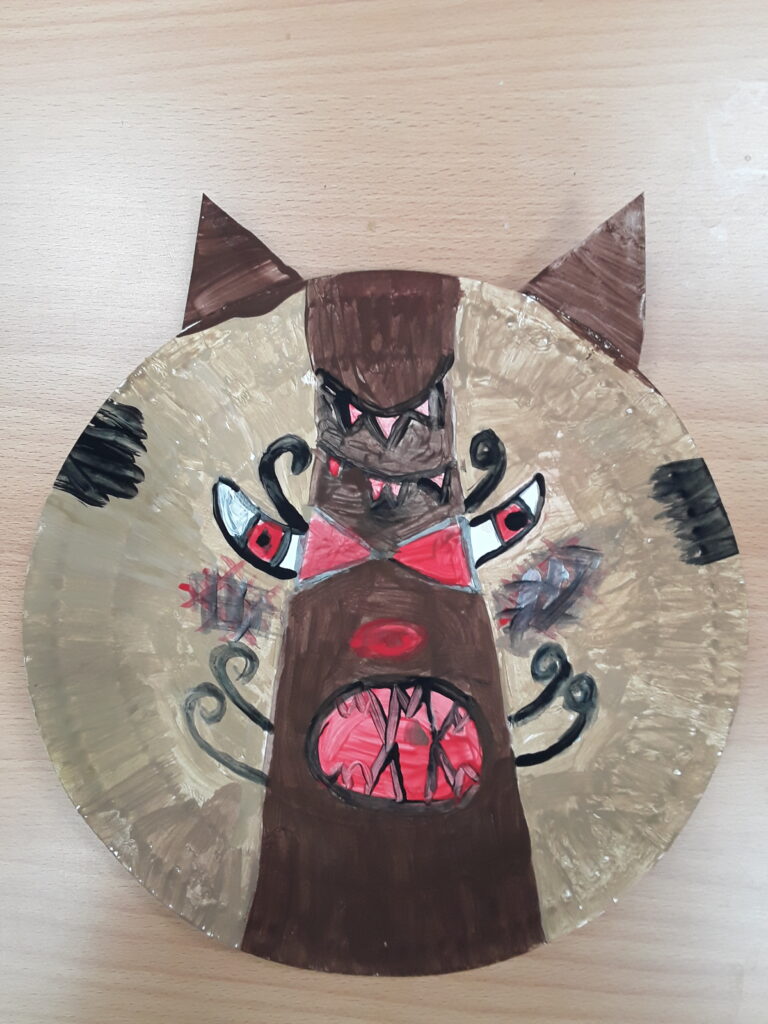 September 2020
This term Class 3 have started to learn about the Mayans. Here are just some of the fantastic Mayan inspired masks that the children have created in art with Mrs Newlyn-Jones.
Home learning section
The Nowhere Emporium
Chapter 5
https://drive.google.com/file/d/1Yp7RRp6bZrFE8zuTv_u78uguIqeXVZVz/view?ts=5ec7fa96
Chapter 4
https://drive.google.com/file/d/1GVfxilntWKWl6IXpyyXs81p6TmQ-WjuT/view?ts=5ec6ce4c
Chapter 3
https://drive.google.com/file/d/1Pv7FS-hEPSxBFWq1P3obzdKaCbSYVEIs/view?ts=5ec41bb8
Chapter 2
https://drive.google.com/file/d/1L0X2NLNpQg08jhl6D6eWbt5qVPhImu6v/view
Chapter 1
https://drive.google.com/file/d/1OqbZxi8WLh54xUHk1JRpuieHaxzebfWJ/view?usp=drivesdk
Monday 25th May
I hope you all have a lovely half term break. Enjoy the sunshine! 🙂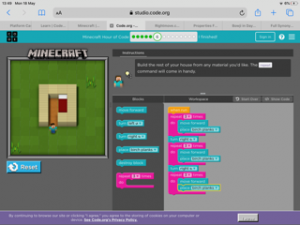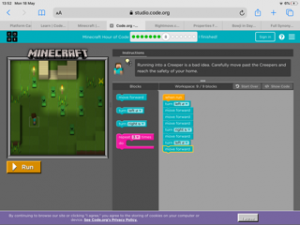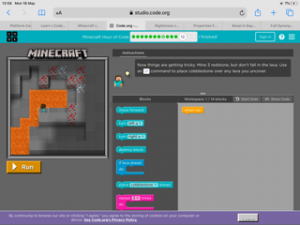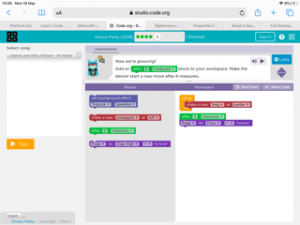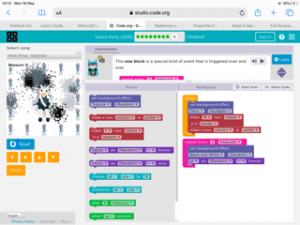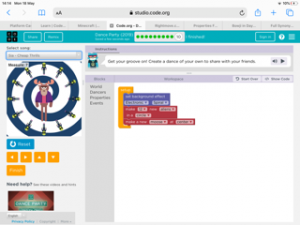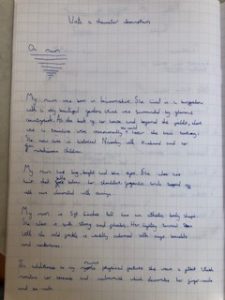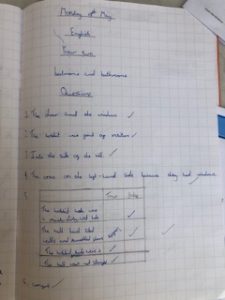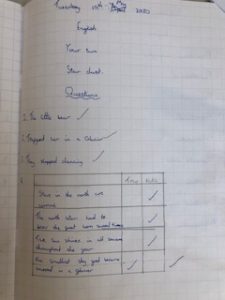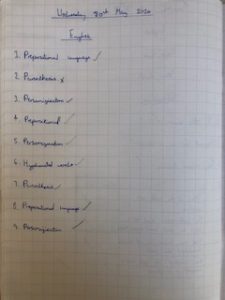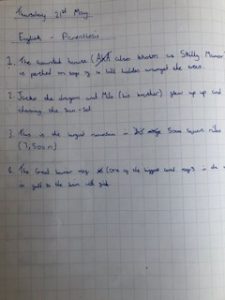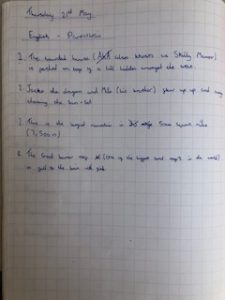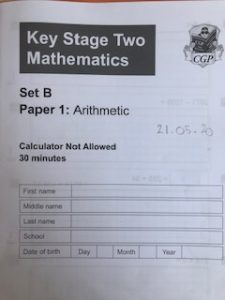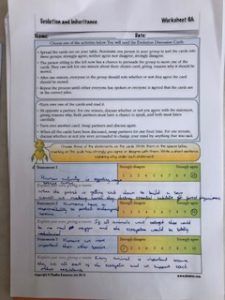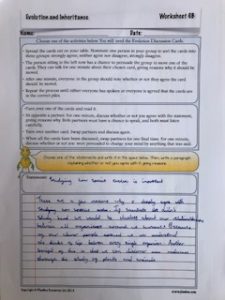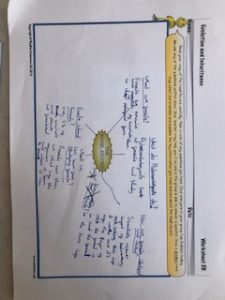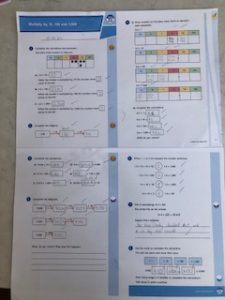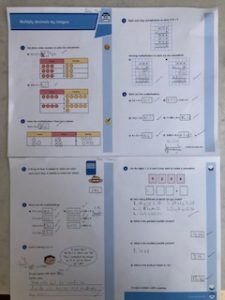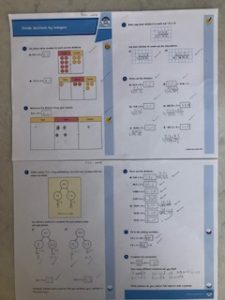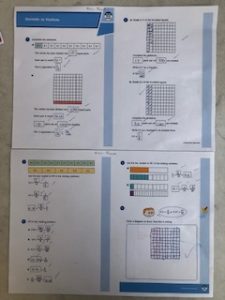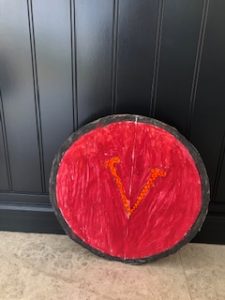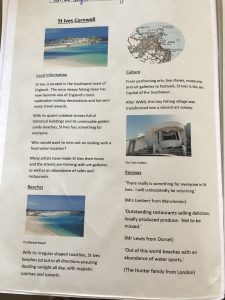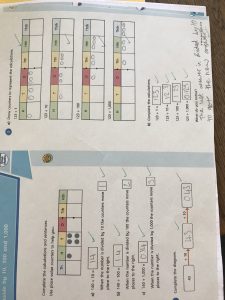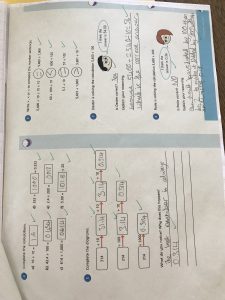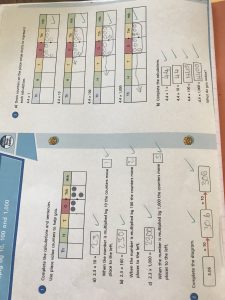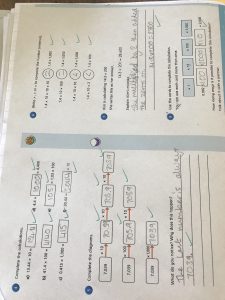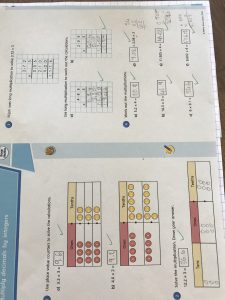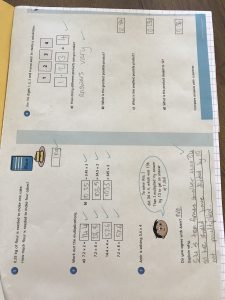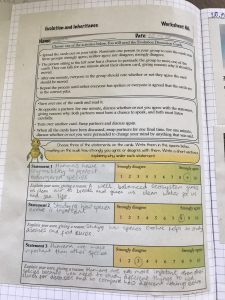 Friday 15th May
Video Player
00:00
02:02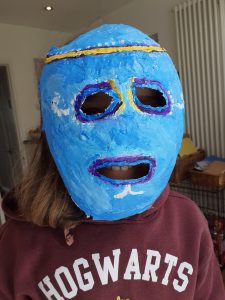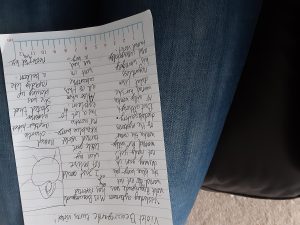 Audio Player
00:00
00:00
Use Up/Down Arrow keys to increase or decrease volume.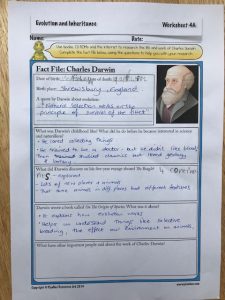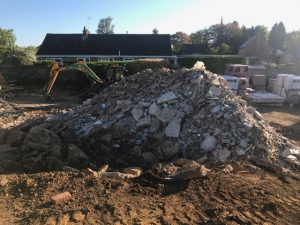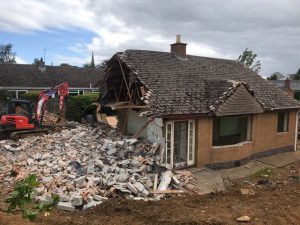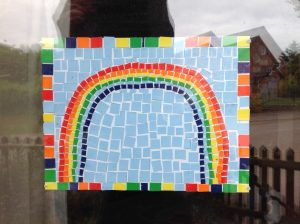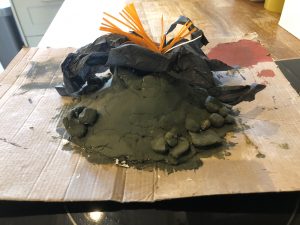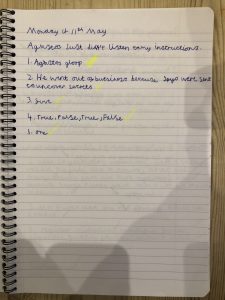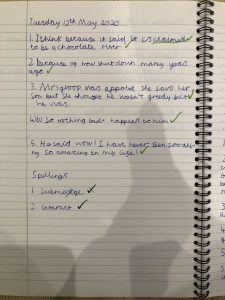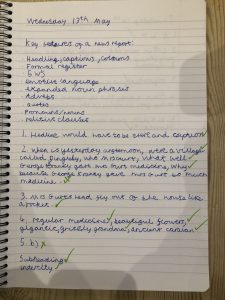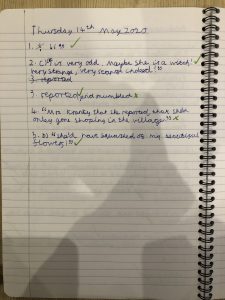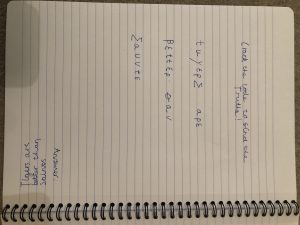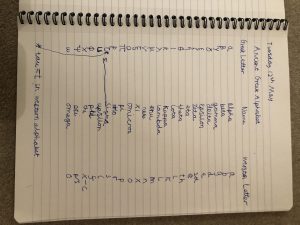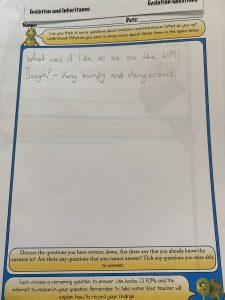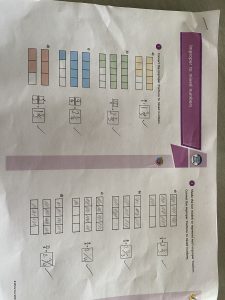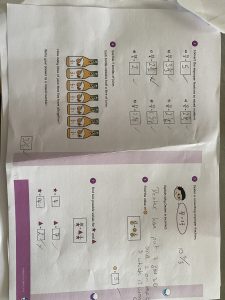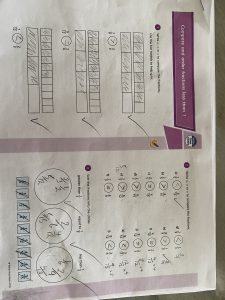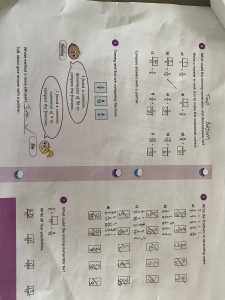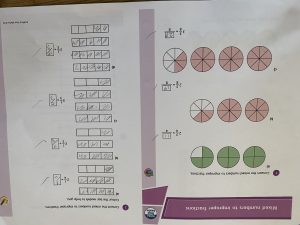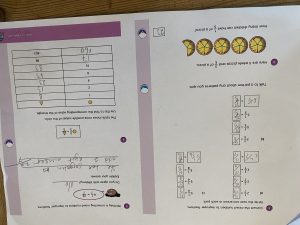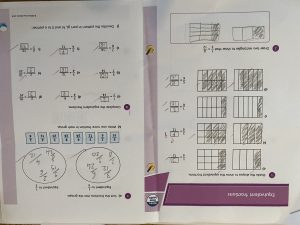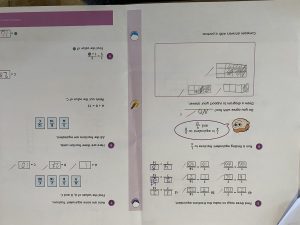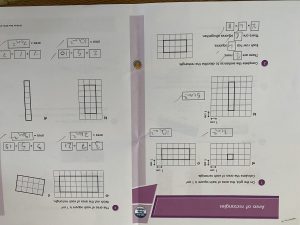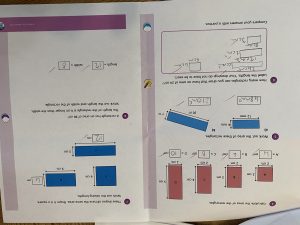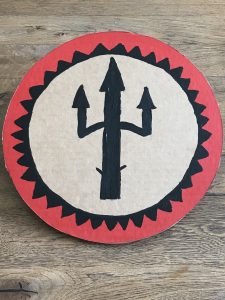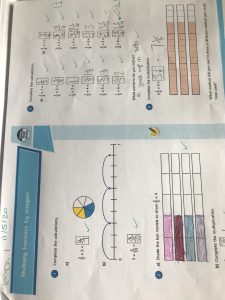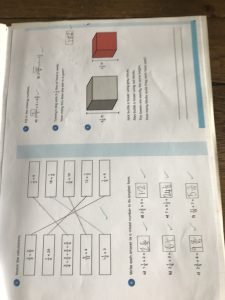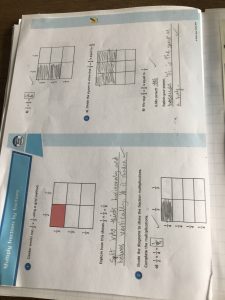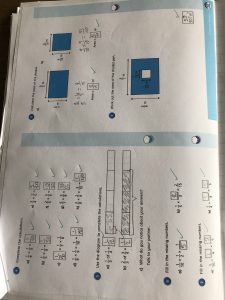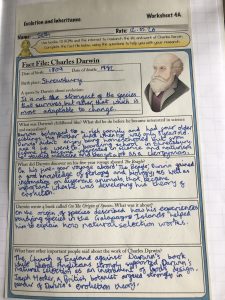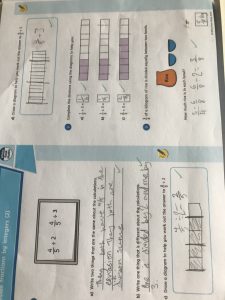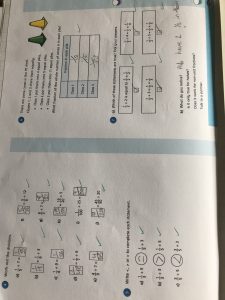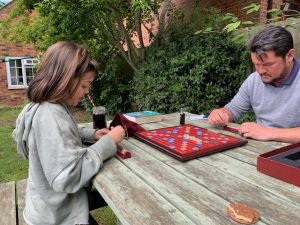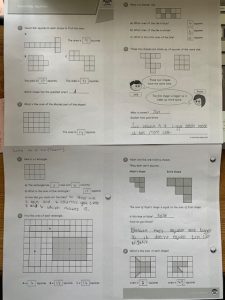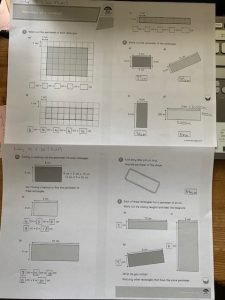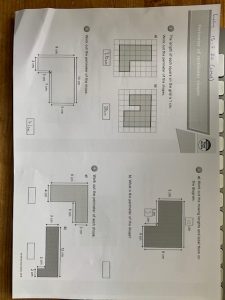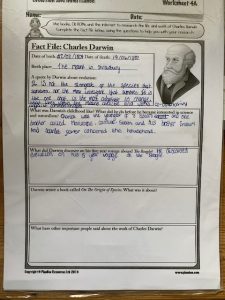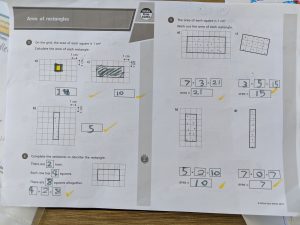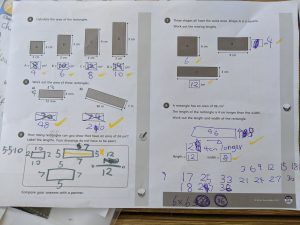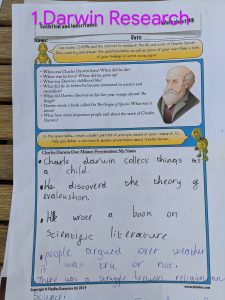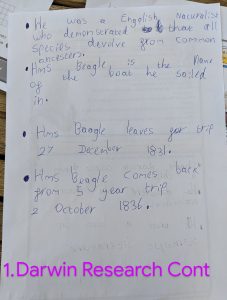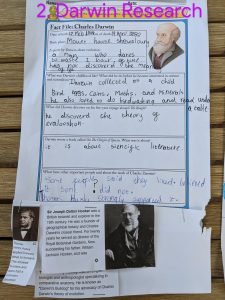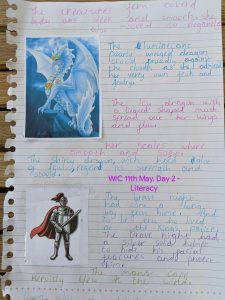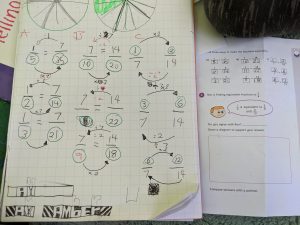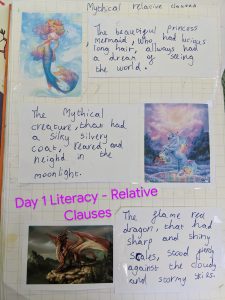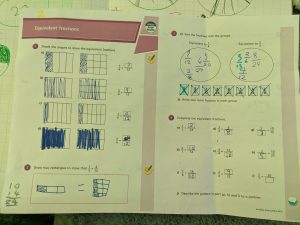 Thursday 7th May
This week's work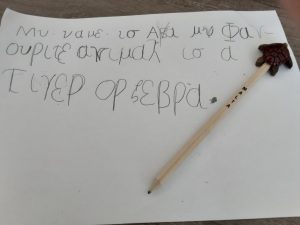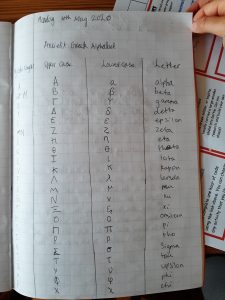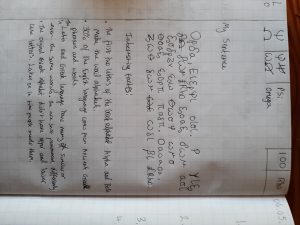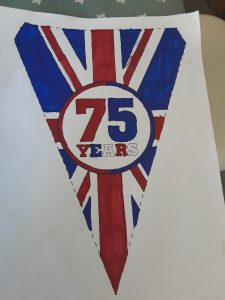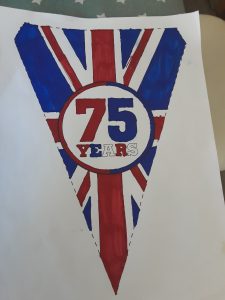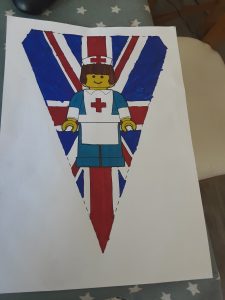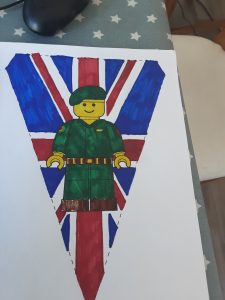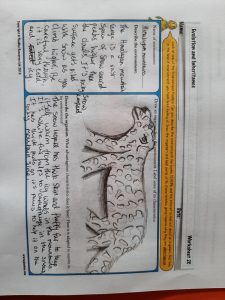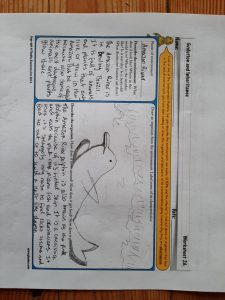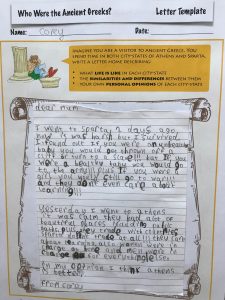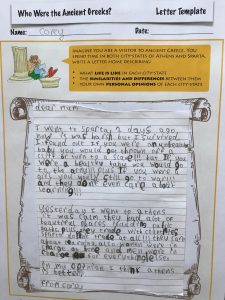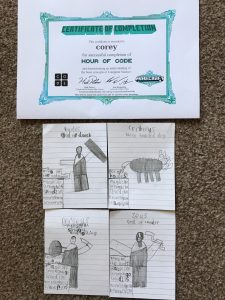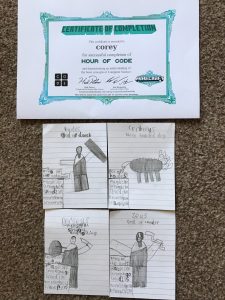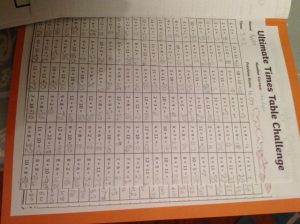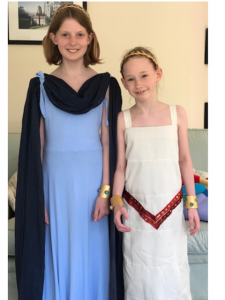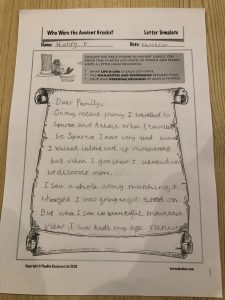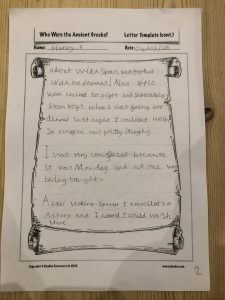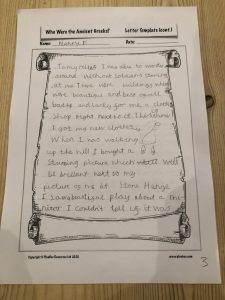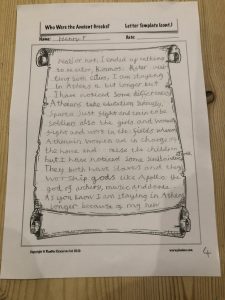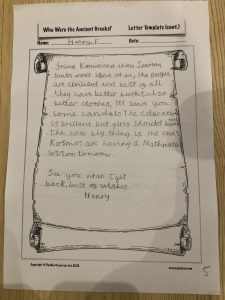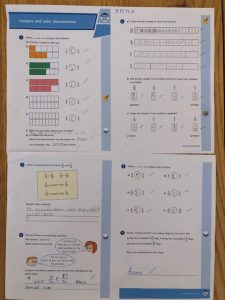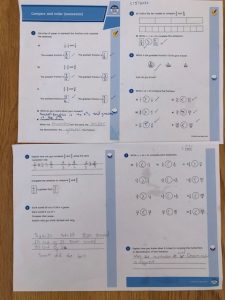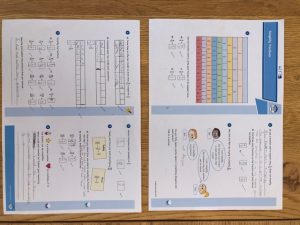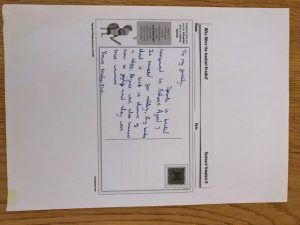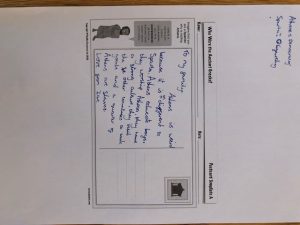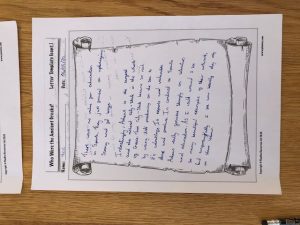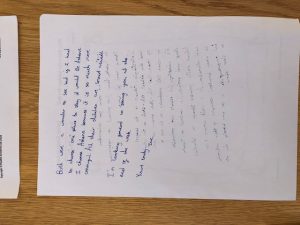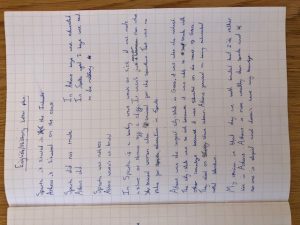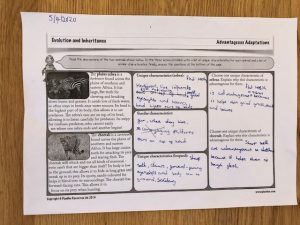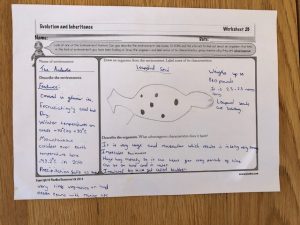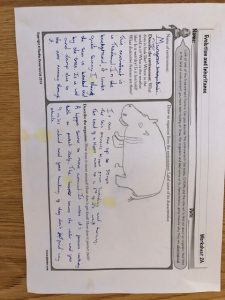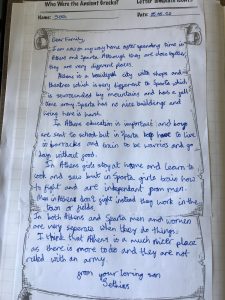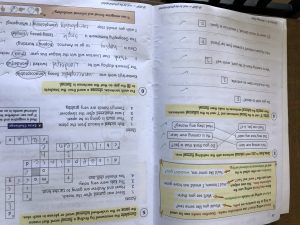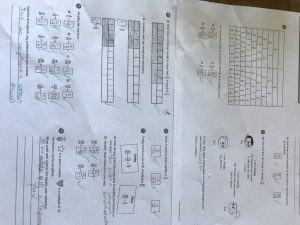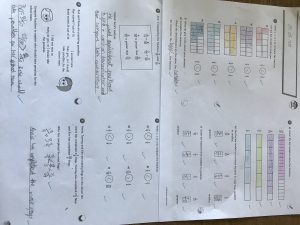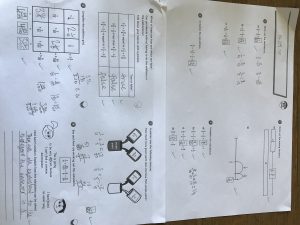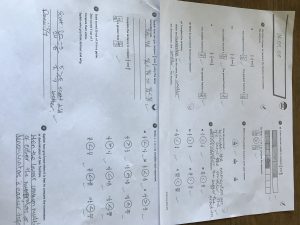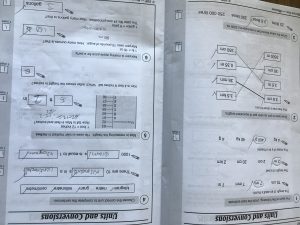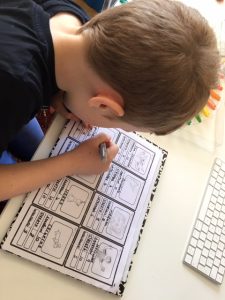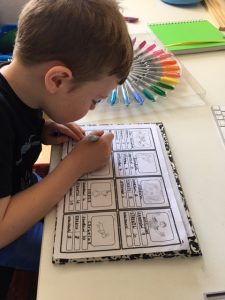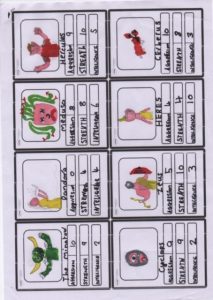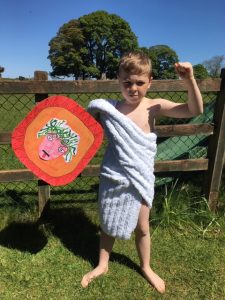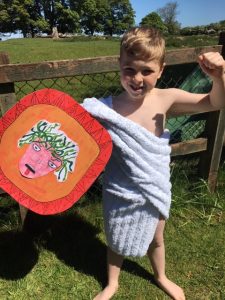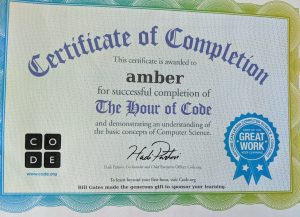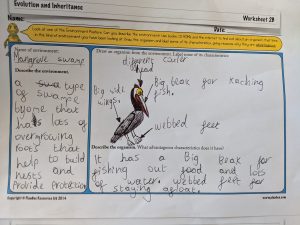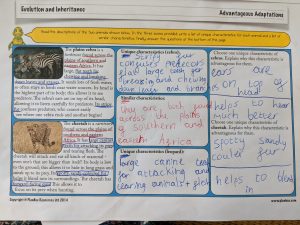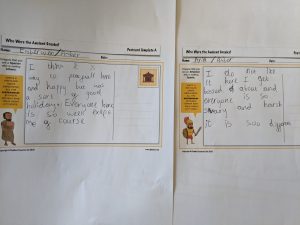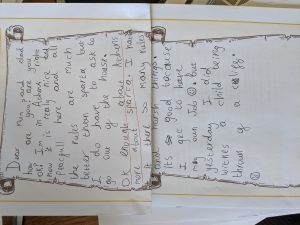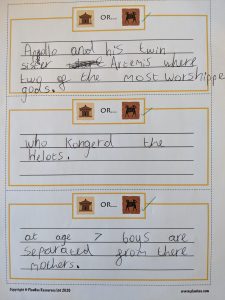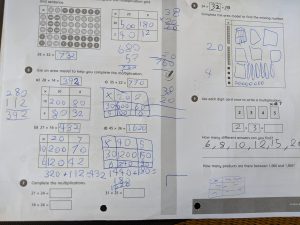 Friday 1st May
Video Player
00:00
01:23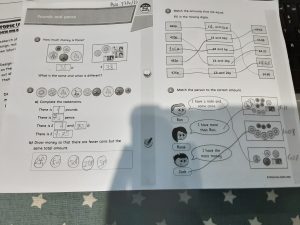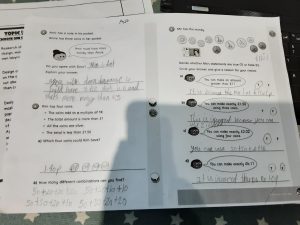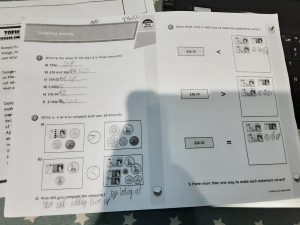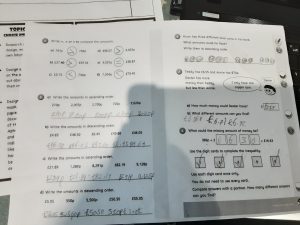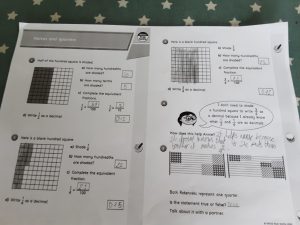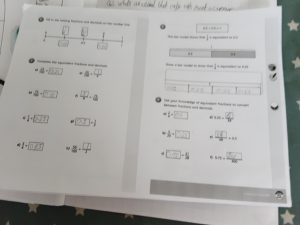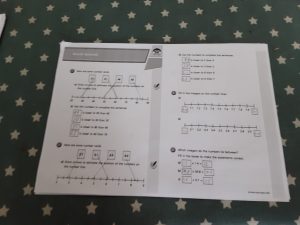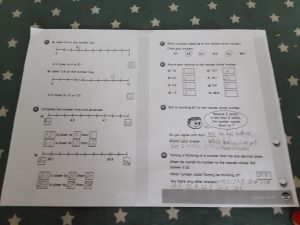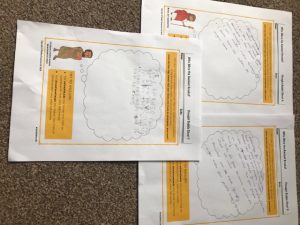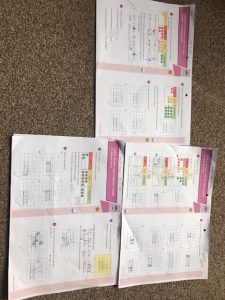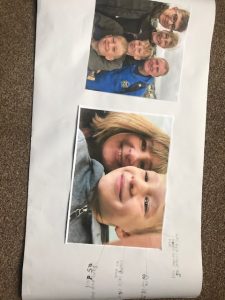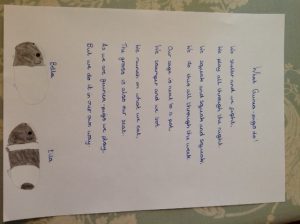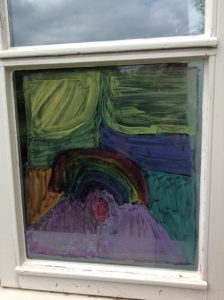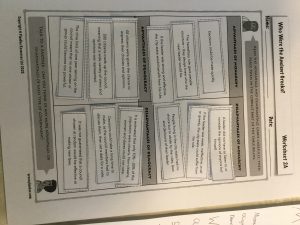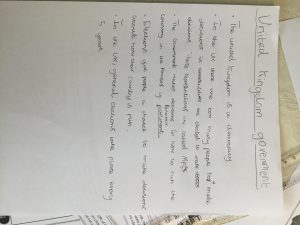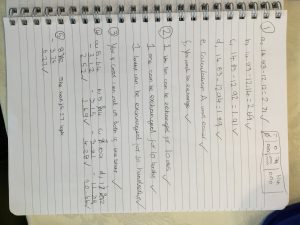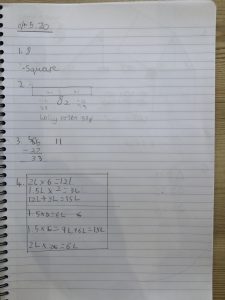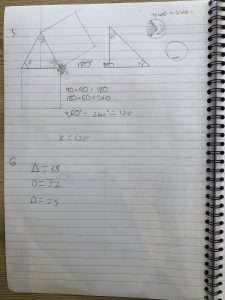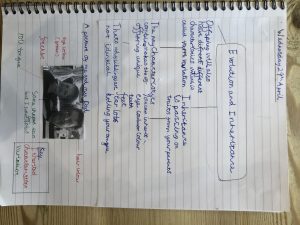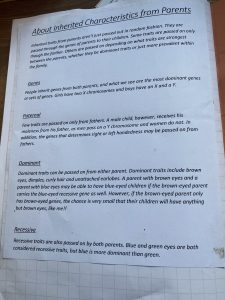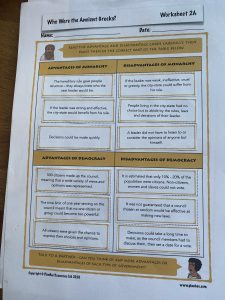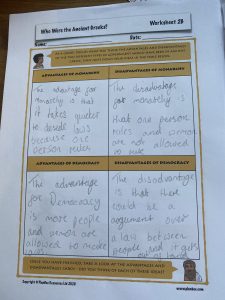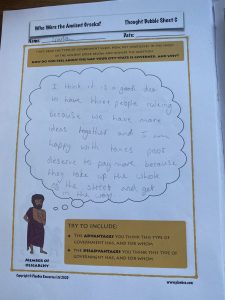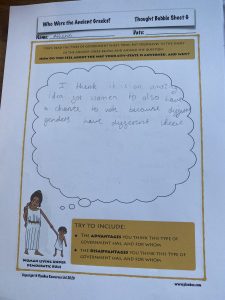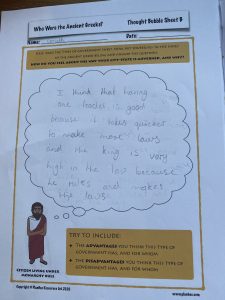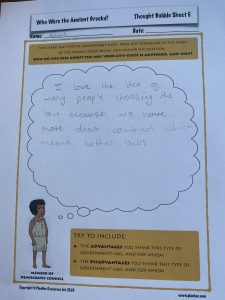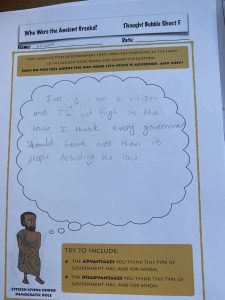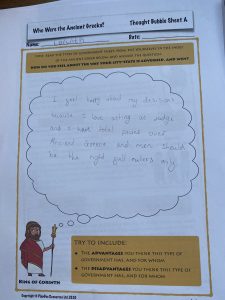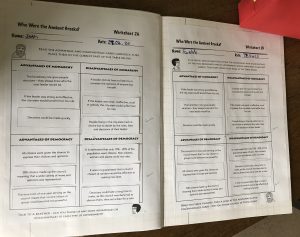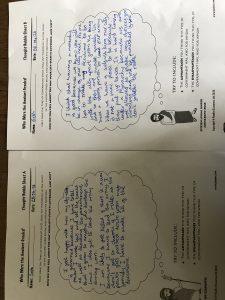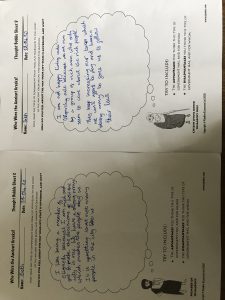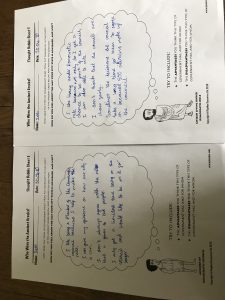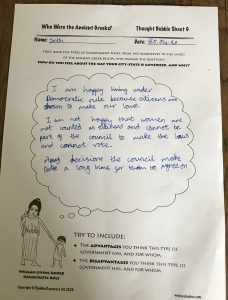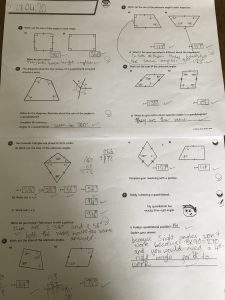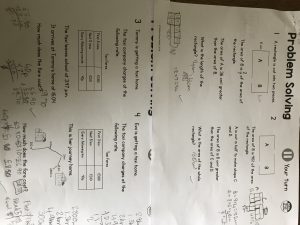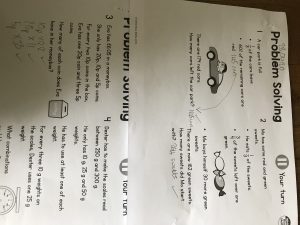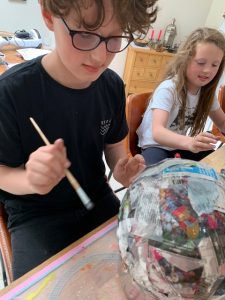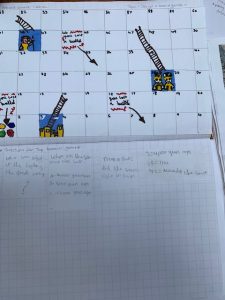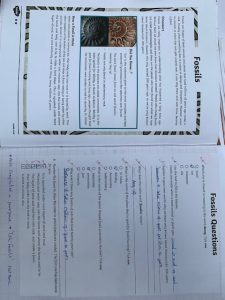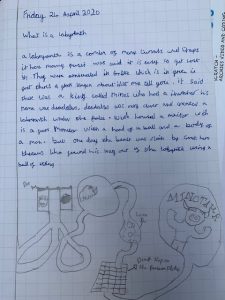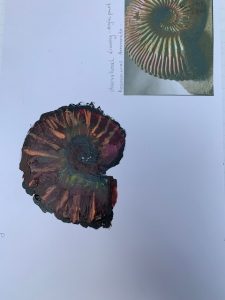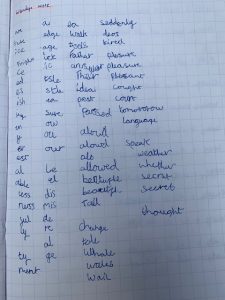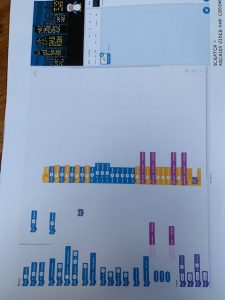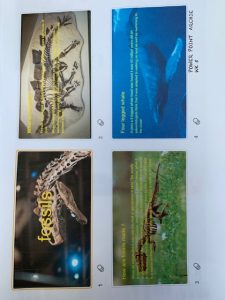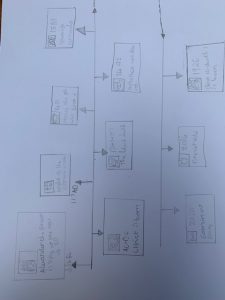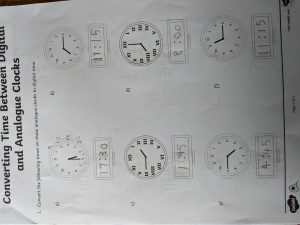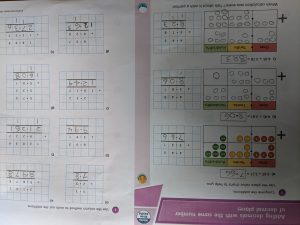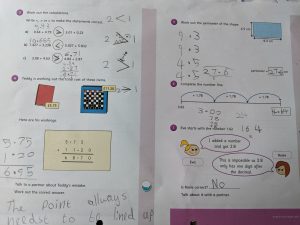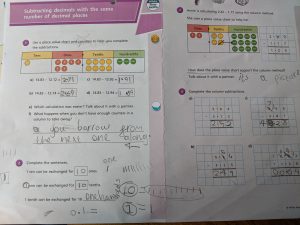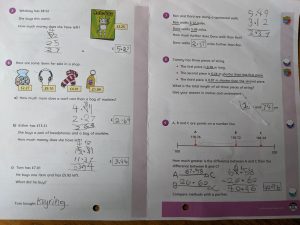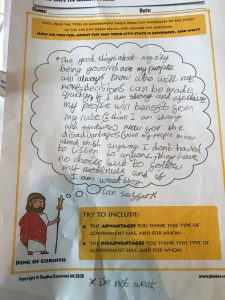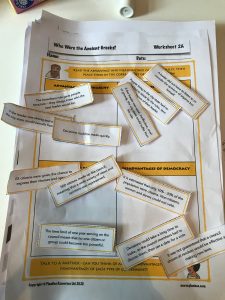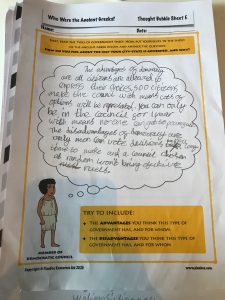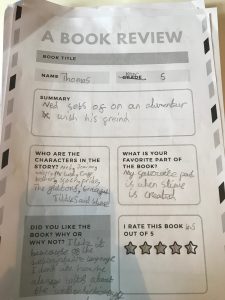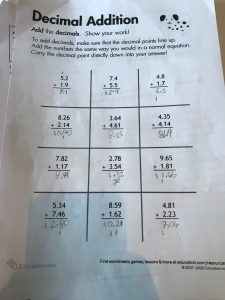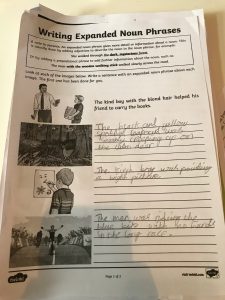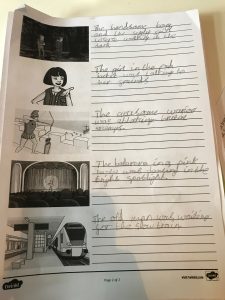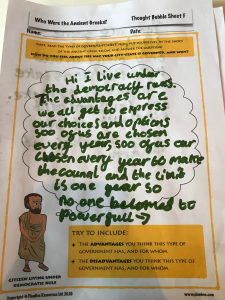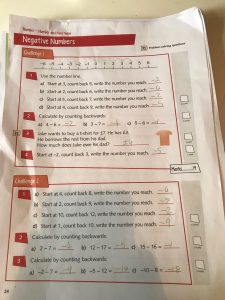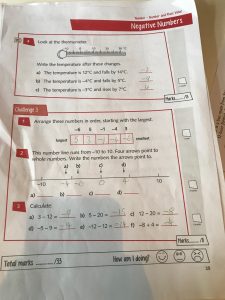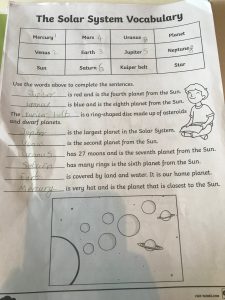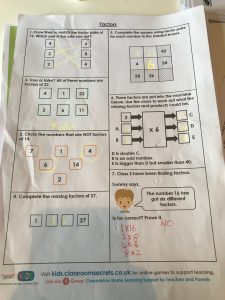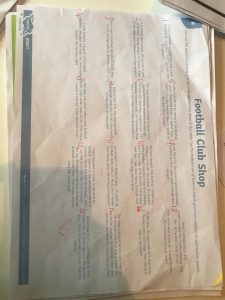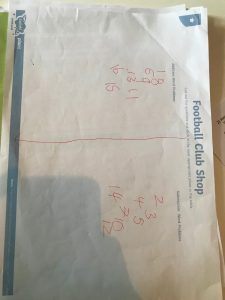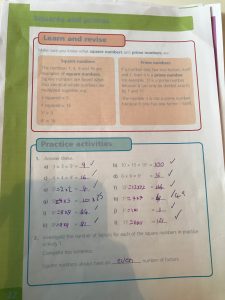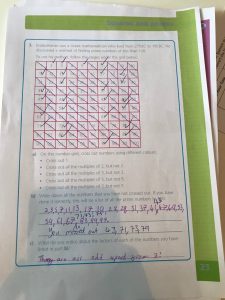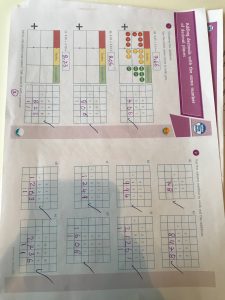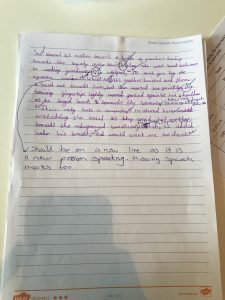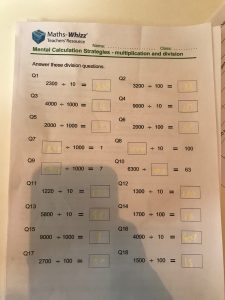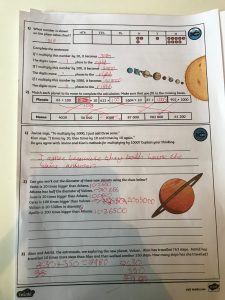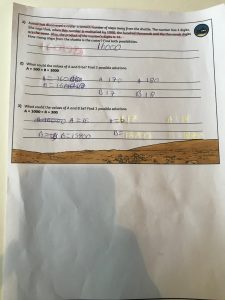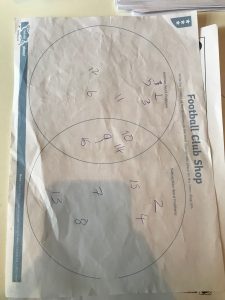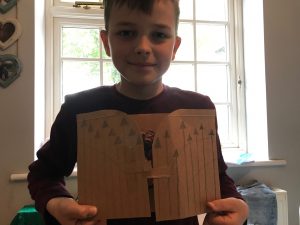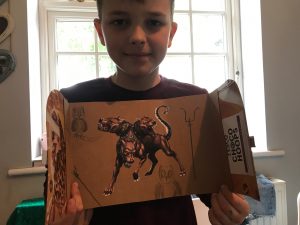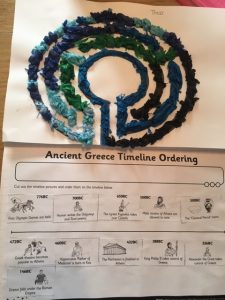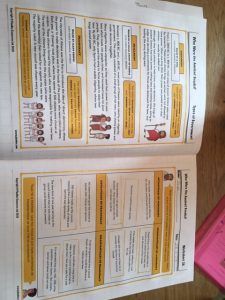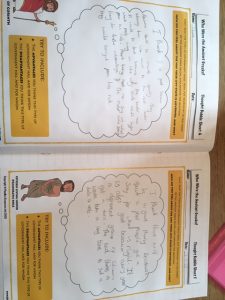 Friday 24th April
https://scratch.mit.edu/projects/388562827
Video Player
00:00
01:15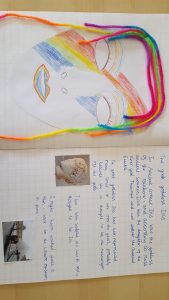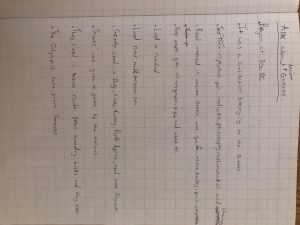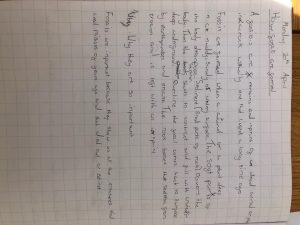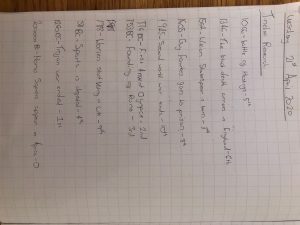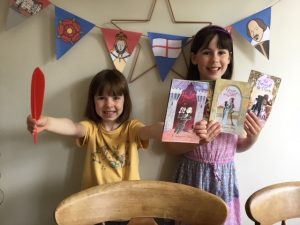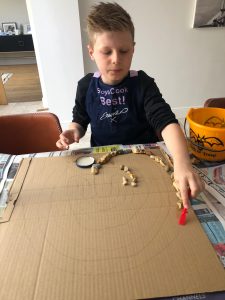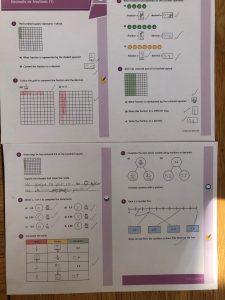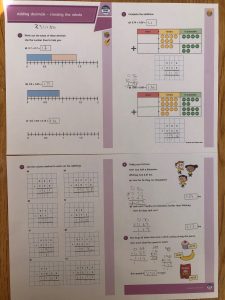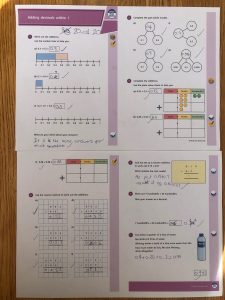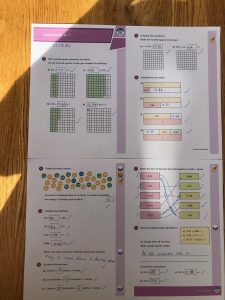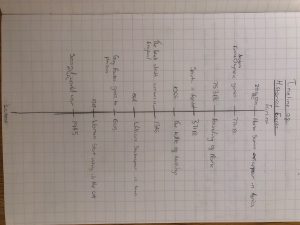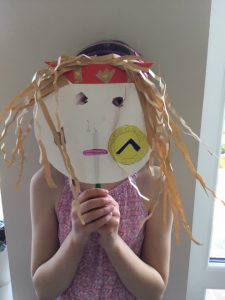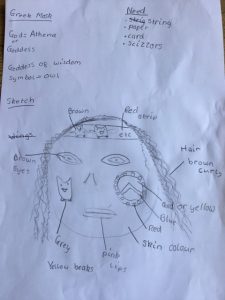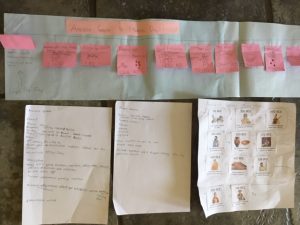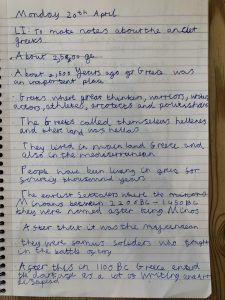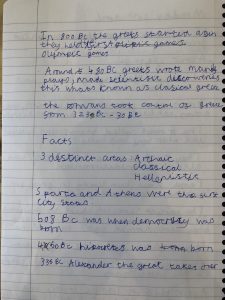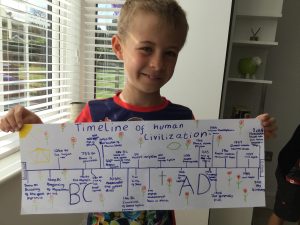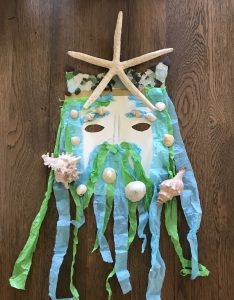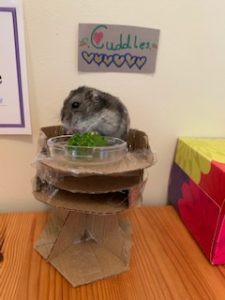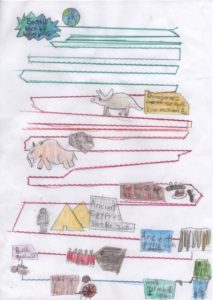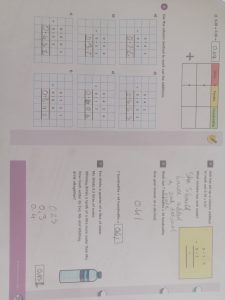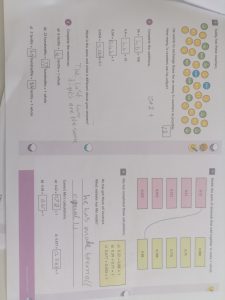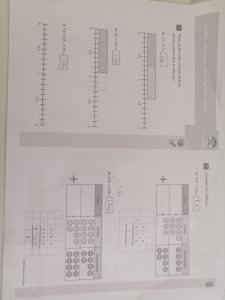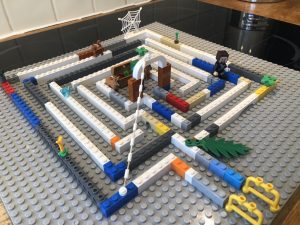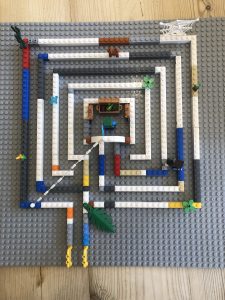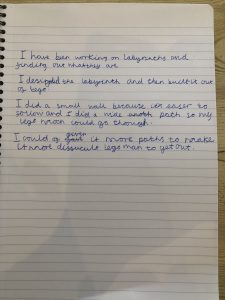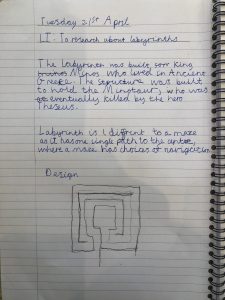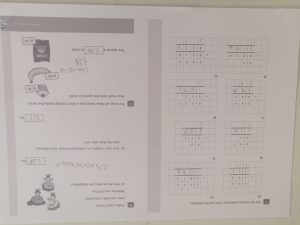 Video Player
00:00
00:25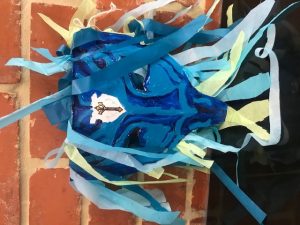 Welcome back Class 3!
Please see the following presentation to guide you with the Science work this week.
Video Player
00:00
00:58
Video Player
00:00
04:22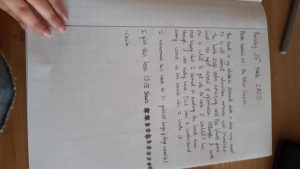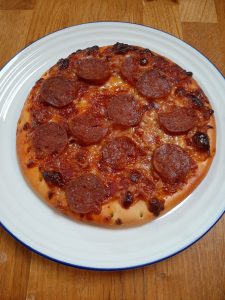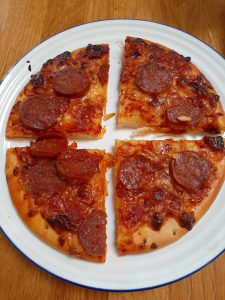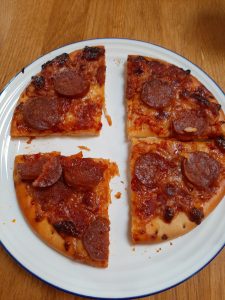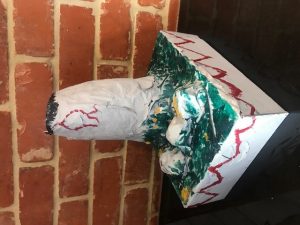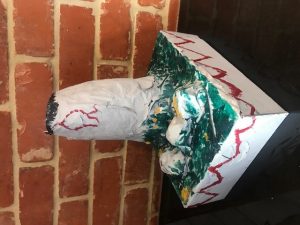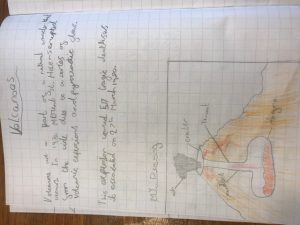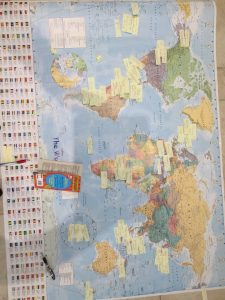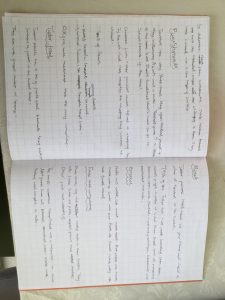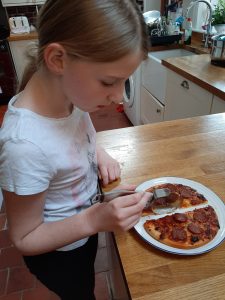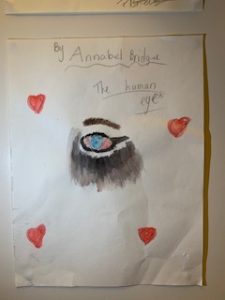 Video Player
00:00
02:57
Video Player
00:00
01:34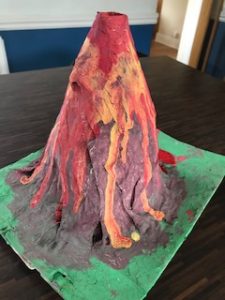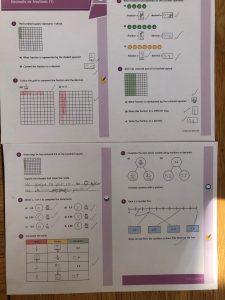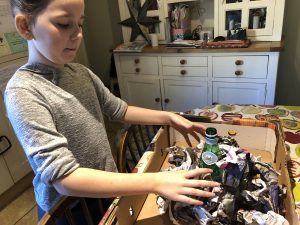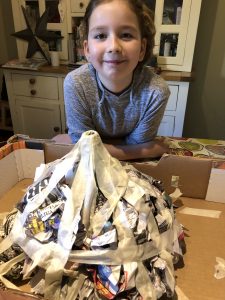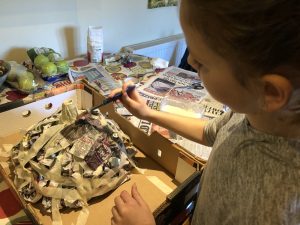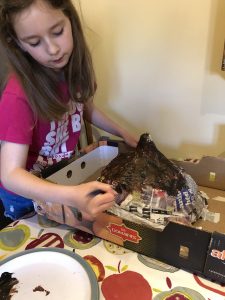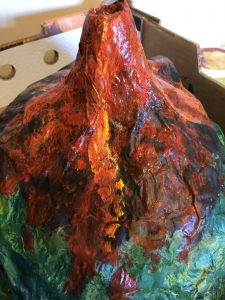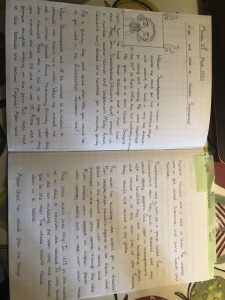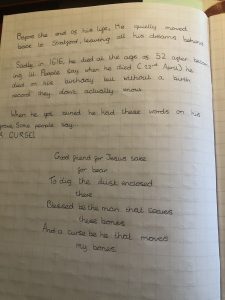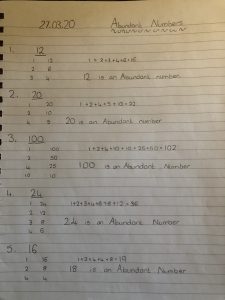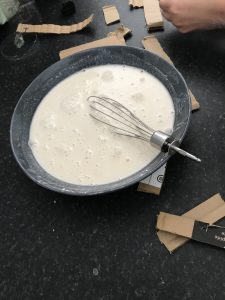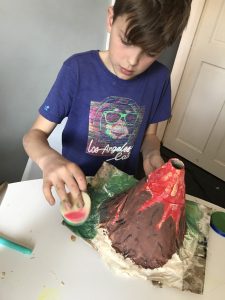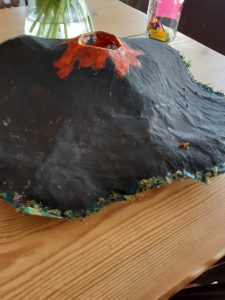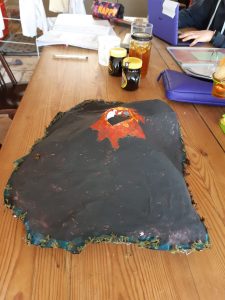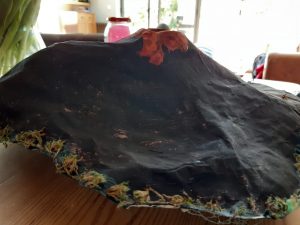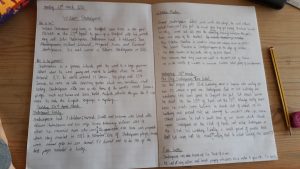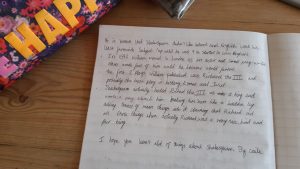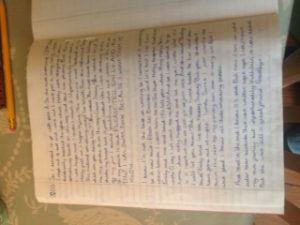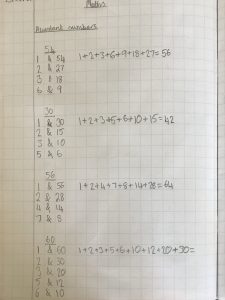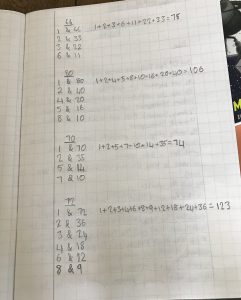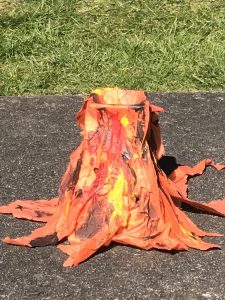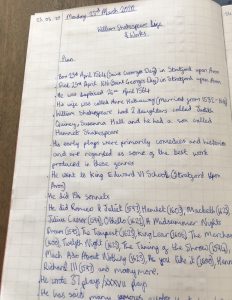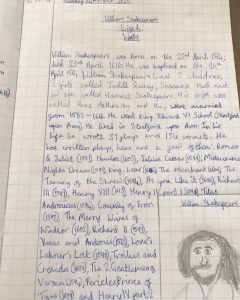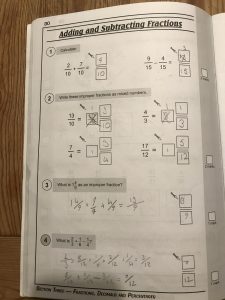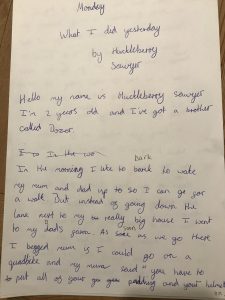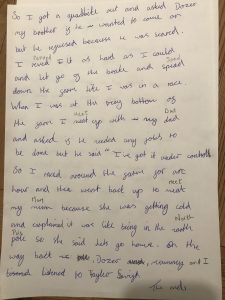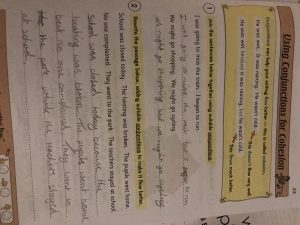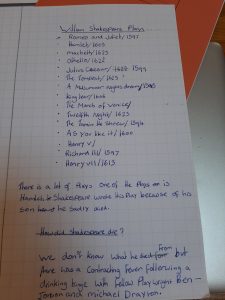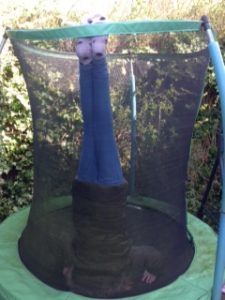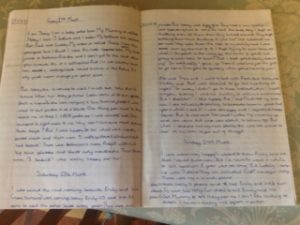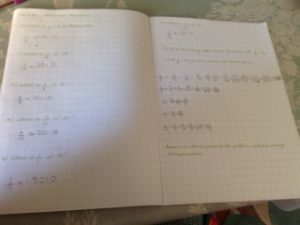 October 2019
Macrame Club
September 2019
Maths Morning
The children were learning how to identify equivalent fractions and reduce a fraction to its simplest form using a story called Fractions in Disguise.
The children read the story and took part in various activities including making/ finding equivalent fractions and calculating fractions using pizza. They also designed and made a fraction reducer using the same materials as the main character from the story
Thursday 18th July 2019
Go Ape
Tuesday 25th June 2019
Evacuee Day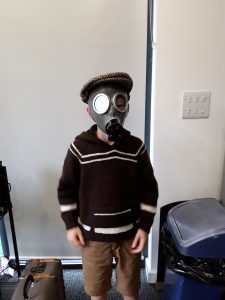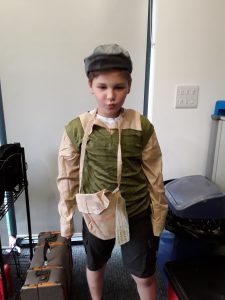 Tuesday 18th June 2019
Class 3 enjoyed a visit to Coventry Cathedral to support their learning in their current Understanding Christianity unit about God. The visit tied in well with the work they have been doing about World War 2.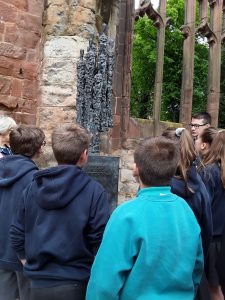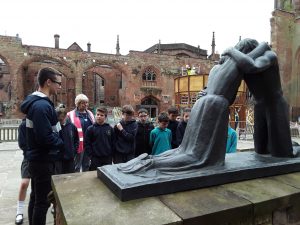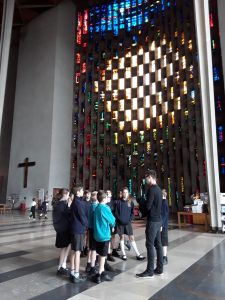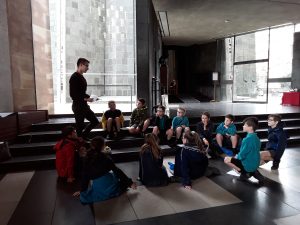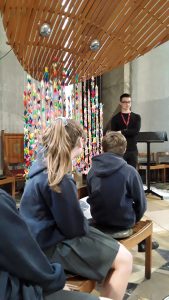 Computing June 2019
Years 5 and 6 have designed routes and written instructions for Beebots. Class 1 have enjoyed using them and then writing their own instructions.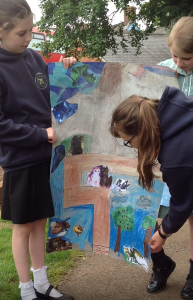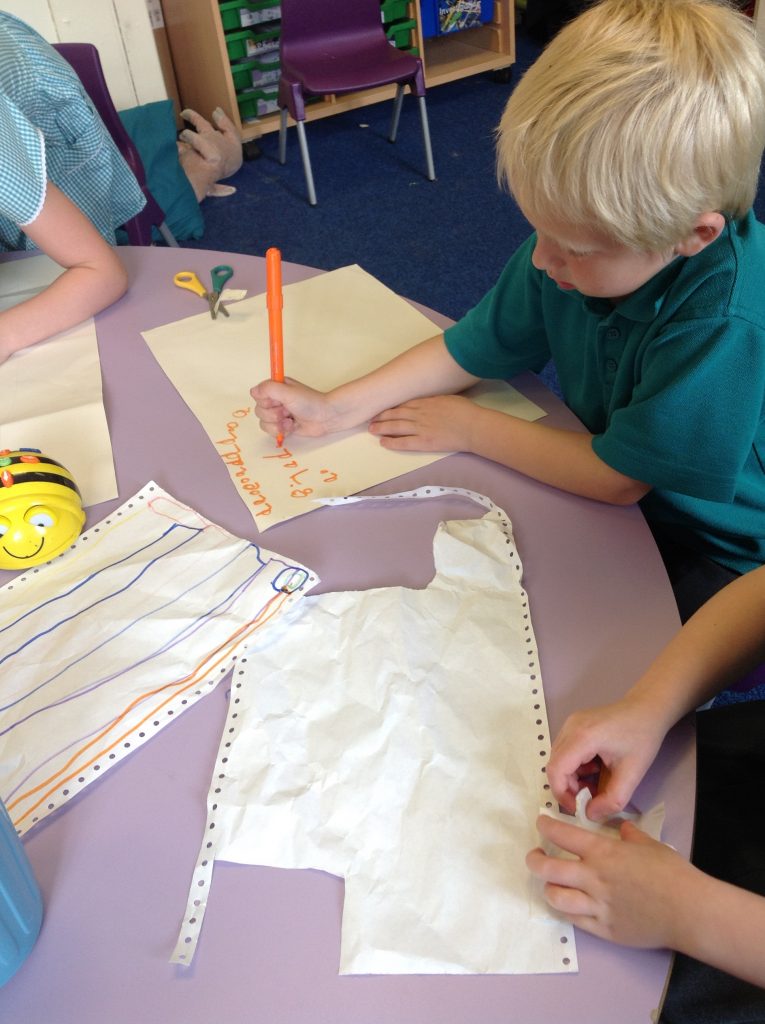 January 2019
In science we are looking at States of Matter, we carried out an experiment using things that we know will melt, to see if they melted at room temperature. We used ice, ice cream, chocolate and butter. We took photographs every 30 minutes to record what was happening.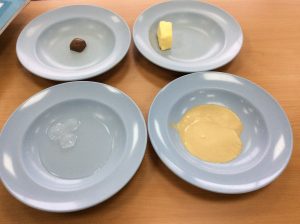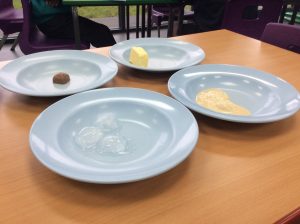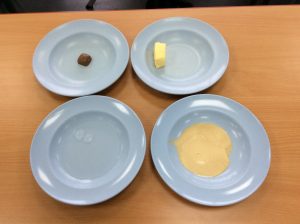 Roman Day
Here we are at our own Roman 'dig' we found, recorded, sketched and identified real Roman artefacts.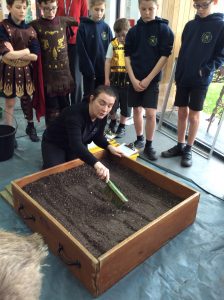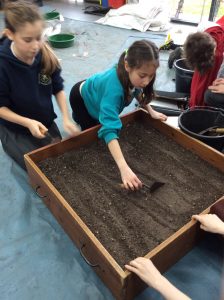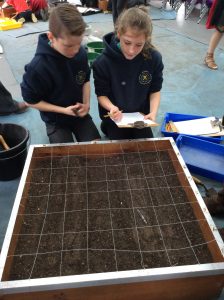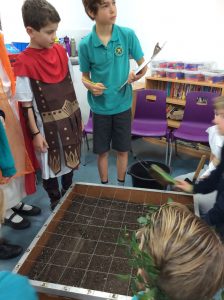 Science Day
We investigated different soils that we had found around Naseby and tested them using pH paper. We then looked what plants grow best in the different soils. Both lavender and apples should grow well in Naseby gardens.
We also looked at different coloured leaves, we need to wait to Monday for the results of this investigation.
Here are some of us testing the soils.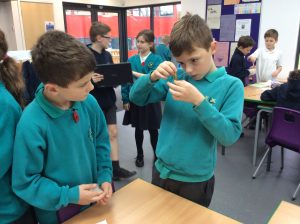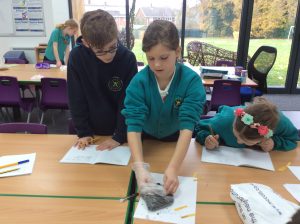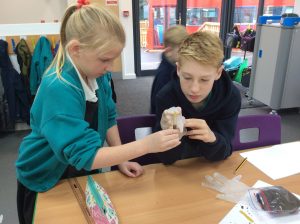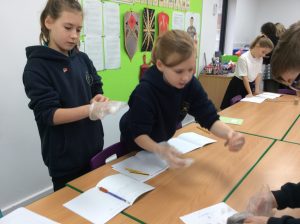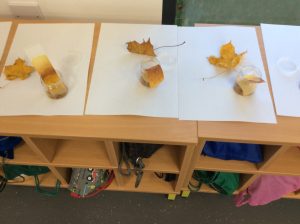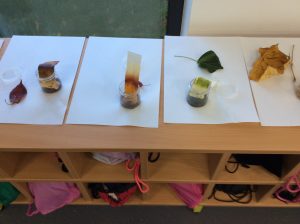 The results of our leaf investigation are in, we can clearly see the different colours on the filter paper